Annecy 2019: Celebrating Animation and Education from Around the World
Below is a excerpt of my recap for this year's trip to Annecy, featured on SVA website.
"Lapin!" the audience screamed at the top of their lungs every time a rabbit appeared on screen as part of the signature film for the Annecy International Animation Festival. This is one of many fun traditions at this festival in southeastern France and this year was no different. The energy of the room was full of passion and excitement from animation lovers from across the world, for whom Annecy International Animation Festival is the place to be.
The entire SVA team had a packed schedule at this year's festival, full of panels, screenings and industry events. On Monday, Women in Animation (WIA) and Les Femmes s'Animent (LFA) hosted their third annual WIA World Summit, where I was part of the Supporting Students of Animation panel, moderated by Brendan Burch, CEO of Six Point Harness and chair of students at WIA. The fellow panelists were Deb Stone, director of recruiting and talent development at Blue Sky Studios and co-lead of WIA NYC; and Cecile Carre, 2D animator at The SPA Studios. We discussed how to handle the high volume of female students, many from abroad; the cultural and technical challenges in animation schools; and how industry and education can work together to create a supportive and practical bridge between schools and studios.
On Tuesday, I moderated my annual talent panel during the Mifa Campus that is specifically designed for talents to learn about not only the latest productions from studios, but also practical tips on how to enter the industry at different stages of their careers. The panel Master Your Career in Animation mixes recruiters and hiring managers across from animation and VFX industry. They included Antonio Canobbio, SVP and CCO of Titmouse Inc. from U.S.; Amélie Chicoye, Project Manager of Illumination Mac Guff from France; Ian Landman, Senior Recruitment Manager of Framestore from U.K.; and Roisin Mcintosh, Recruitment Manager of Brown Bag Films from Ireland & U.K. This year, the panelists put together a series of examples to not only talk about how to put together a portfolio and reel, but really show actual work on what the best practice is in order to stand out from the competition. One of the attendees, Arnau Ferrer from Spain, event posted a beautiful drawing from the panel to his Instagram account.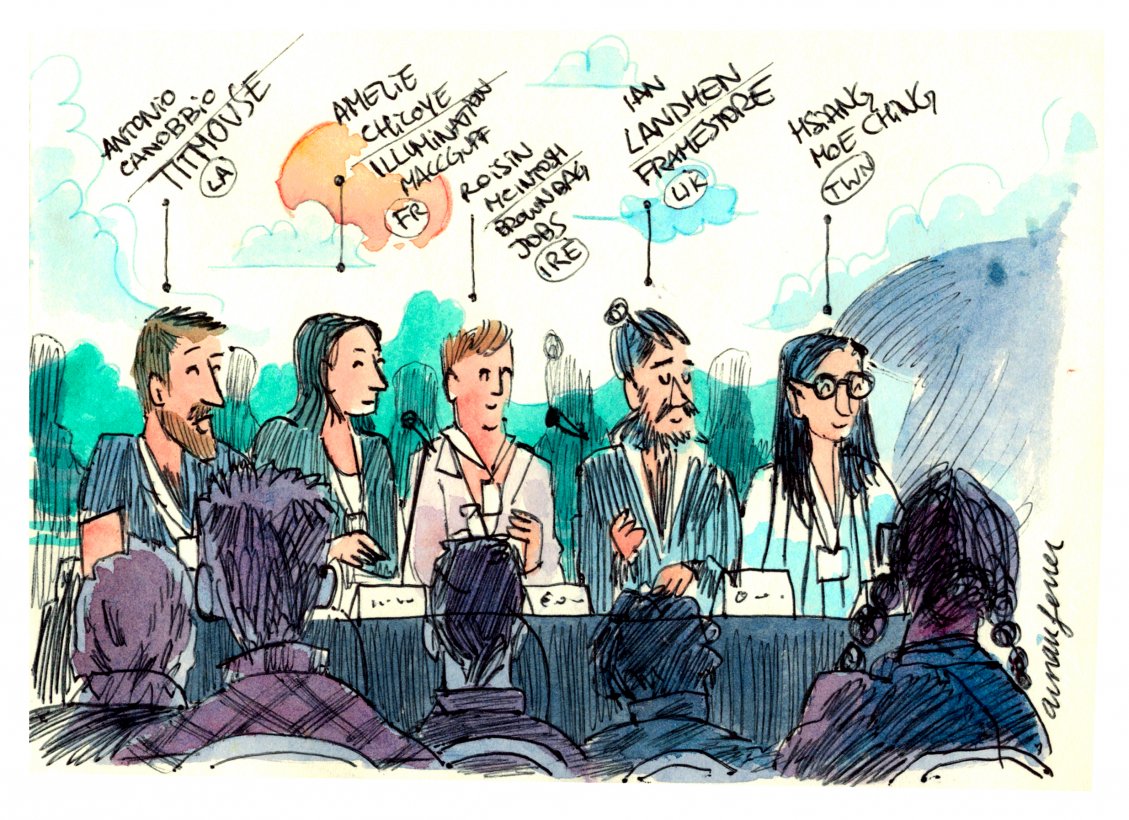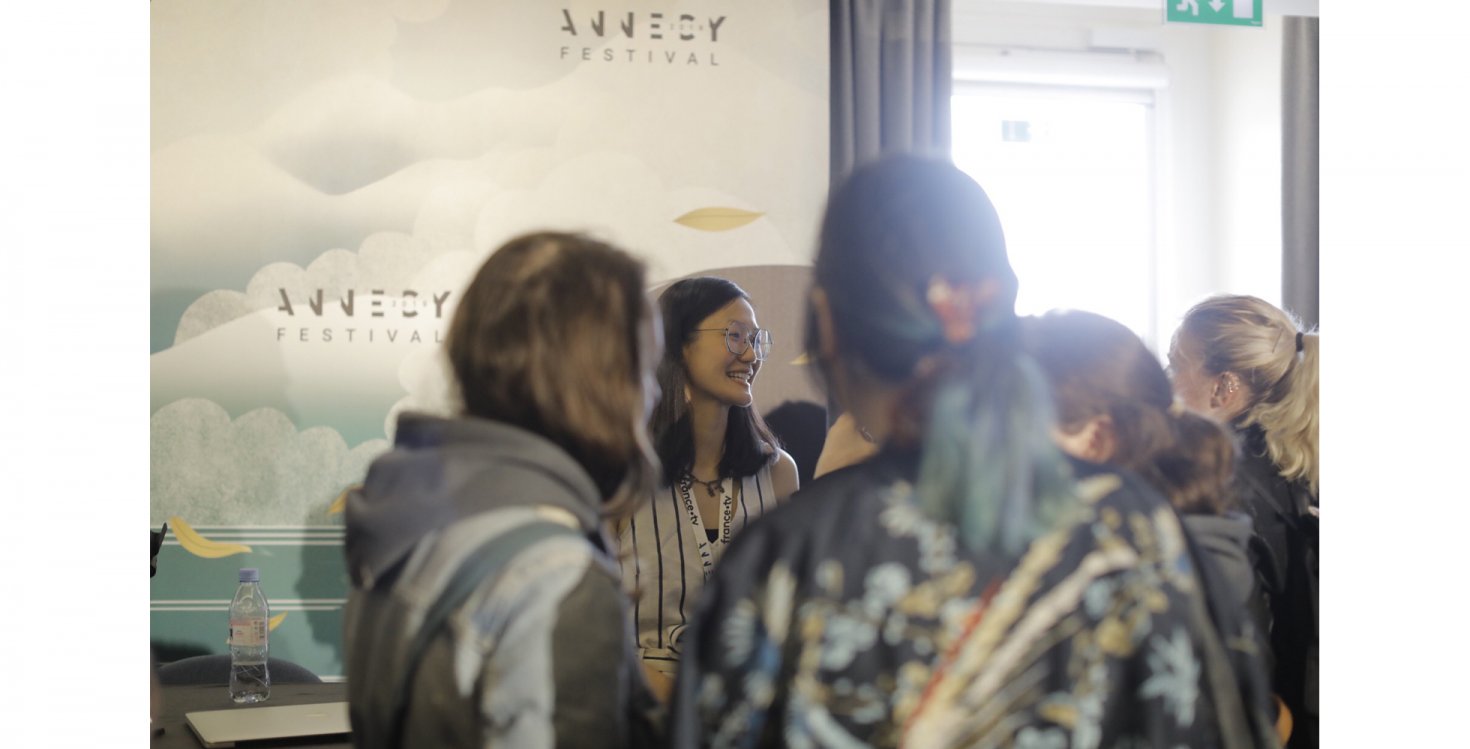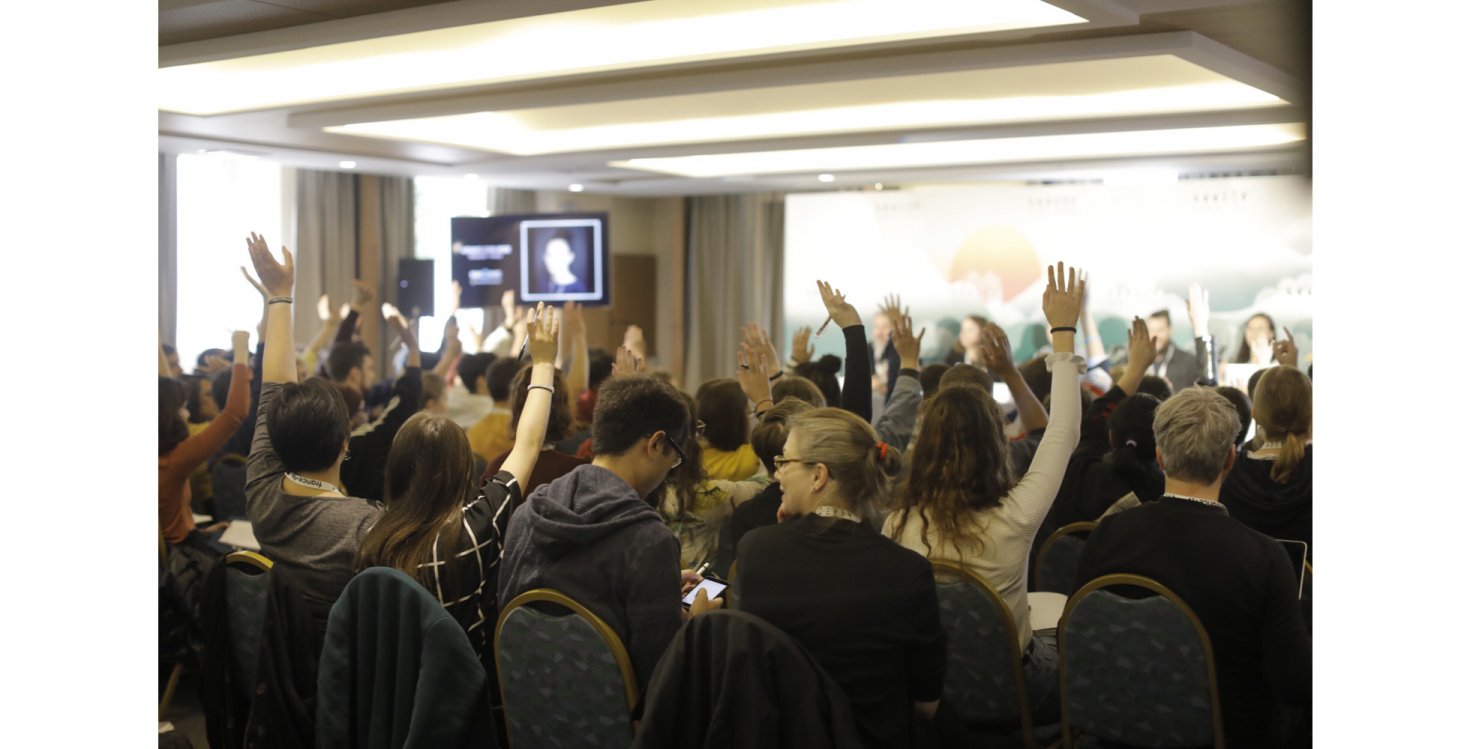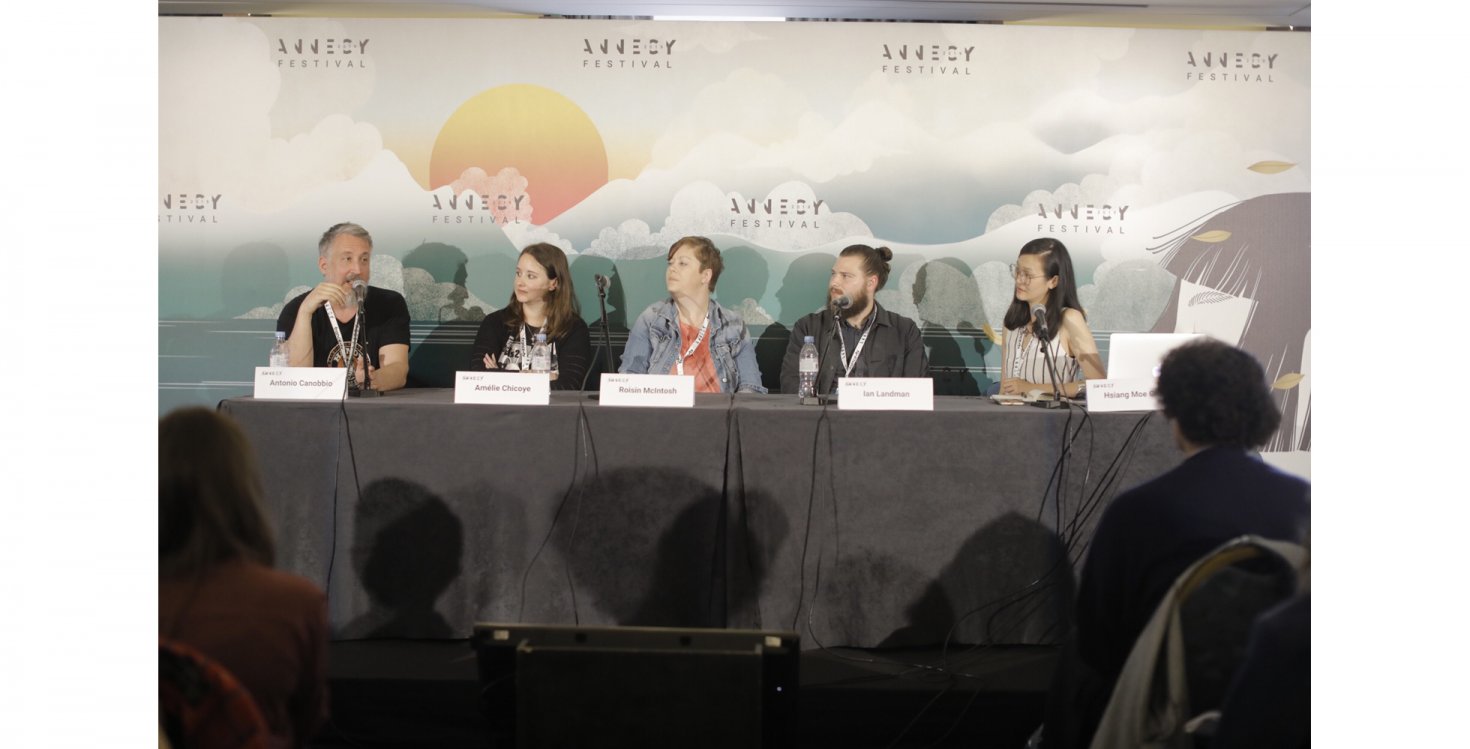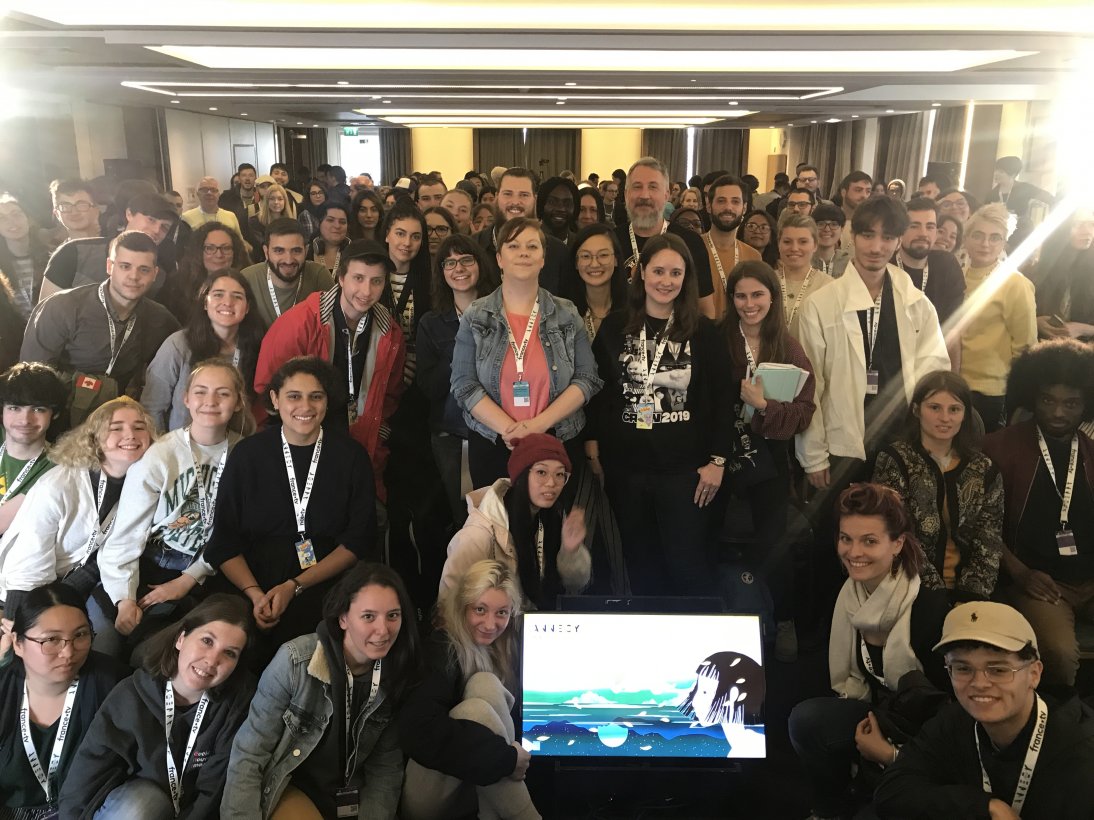 On Wednesday, Warner Bros. Animation presented Looney Tunes cartoons and their creators (the company premiered its latest short, "Mummy Dummy," at the festival's opening ceremony earlier in the week), including alumnus and storyboard artist Michael Ruocco (BFA 2011 Animation). Later in the evening, the SVA team was invited to Netflix's celebration for its upcoming animated feature Klaus. Throughout the week, there were many other events where the team reconnected with alumni, including Phil Rynda (BFA 2003 Animation) from Netflix; Rebecca Sugar (BFA 2009 Animation) and Ian Jones-Quartey (BFA 2006 Animation) from Cartoon Network; and Dana Terrace (BFA 2013 Animation) from Disney.
Thursday was another highlight for the SVA team, with an industry dinner co-hosted by Pearl Studio and MFA Computer Arts. It was a night of Chinese dining in France where international animation industry professionals mingled over a family-style feast. The guests included Sergio Pablos, director of Klaus; animator Bill Plympton (SVA 1969 Cartooning); Alexandre Heboyan, director of Mune: Guardian of the Moon; Delphine Selles-Alvarez, film curator at French Institute Alliance Francaise; Tiffany Feeney from Talent Output; Chi Sui Wang, dean of the office of international affairs at Taipei National University of the Arts; and Will Feng, animation producer, and Ben Kalina, COO, of Titmouse, among many others. The event was organized by me along with Hank Abbott, preproduction manager and Justian Huang, head of development at Pearl Studio. The event ended with everyone holding up their glasses and cheering in Chinese, "乾杯!"
This is my seventh year attending Annecy and the eighth year where SVA was represented. Over the years, I've witnessed the tremendous growth in the festival in terms of the number of attendees, the variety of the film premieres and selections and the industry's undivided attention to the animation lovers. Sitting in the theatre should-to-shoulder with people who share the same passion as you about animation is the best feeling ever. We cheer, we cry, and we clap at the same time. These are the moments that remind us, as educators, why we do what we do. We want to bring this worldly perspective back to SVA and we also want to bring our unique voices of SVA talents to all corners of the world.
Thank you as always, Annecy! We will see you again in 2020!